A Question Answered by Infusion 51a's General Partner, Jeff Stephens
As a human, my passion is to help people. As a businessman, my passion is to put our company in the best position possible, through opportunities lined up with our vision for growth.
The result of combining both passions is the reason why expanding to the Middle East and Africa makes so much sense as a life-science (currently focused on healthcare) investment fund.
Part I: The Story
Deciding to expand specifically to the MENA region, though, was a progressive decision. We can't say it happened by chance because nothing is really a coincidence, but we were certainly surprised at how quickly things escalated, and a raw idea became a reality.
Just like pretty much everything, it began with relationships. We started noticing that a considerable number of interested parties came from there. Soon the pattern became pretty clear: the Arab world is determined to be ahead of the curve in innovation. But it wasn't until we met one of our current advisors, Dr. Afshin Safavi, that the idea took shape.
After connecting with Afshin and a couple of months of exchanging messages, we took a flight to meet for dinner. We quickly saw his value and further worked to develop rapport. In time, he introduced us to many great people. Some of them, ended up being part of the Infusion 51a family.
Dr. Hamed Reyhanfard, part of the Capital Expansion team, helped us coordinate our first trip to the Middle East. Unfortunately, he didn't get his VISA approved on time, but as I previously said – nothing happens coincidentally. 
That situation, which at the time was very inconvenient, forced us to think outside the box and led us to meet Mr. Mehrab Ajalli, who is one of those magnetic people that, from the moment you meet them, you click so well you know only good things can happen from there. Our company's ethos and culture was already part of his DNA. 
Fast forward some months later and Mr. Ajalli became our Director of Strategic Growth – MENA Region.
Part II: The Region
Besides an amazing person and friend, I have to acknowledge that having someone on location is key when diving into a new region.
It'll be incredibly helpful to know the local market, have richer insights and, ultimately, make better calls that will directly impact the development of your company beyond borders—not to mention the time it'll save you to have someone in the same timezone as the future stakeholders of your company. 
For us, the Middle East was a ground we couldn't be more excited to discover. Over time, through market indicators, breakthroughs and the impressions of our team members in the region, it became obviously strategic to expand there.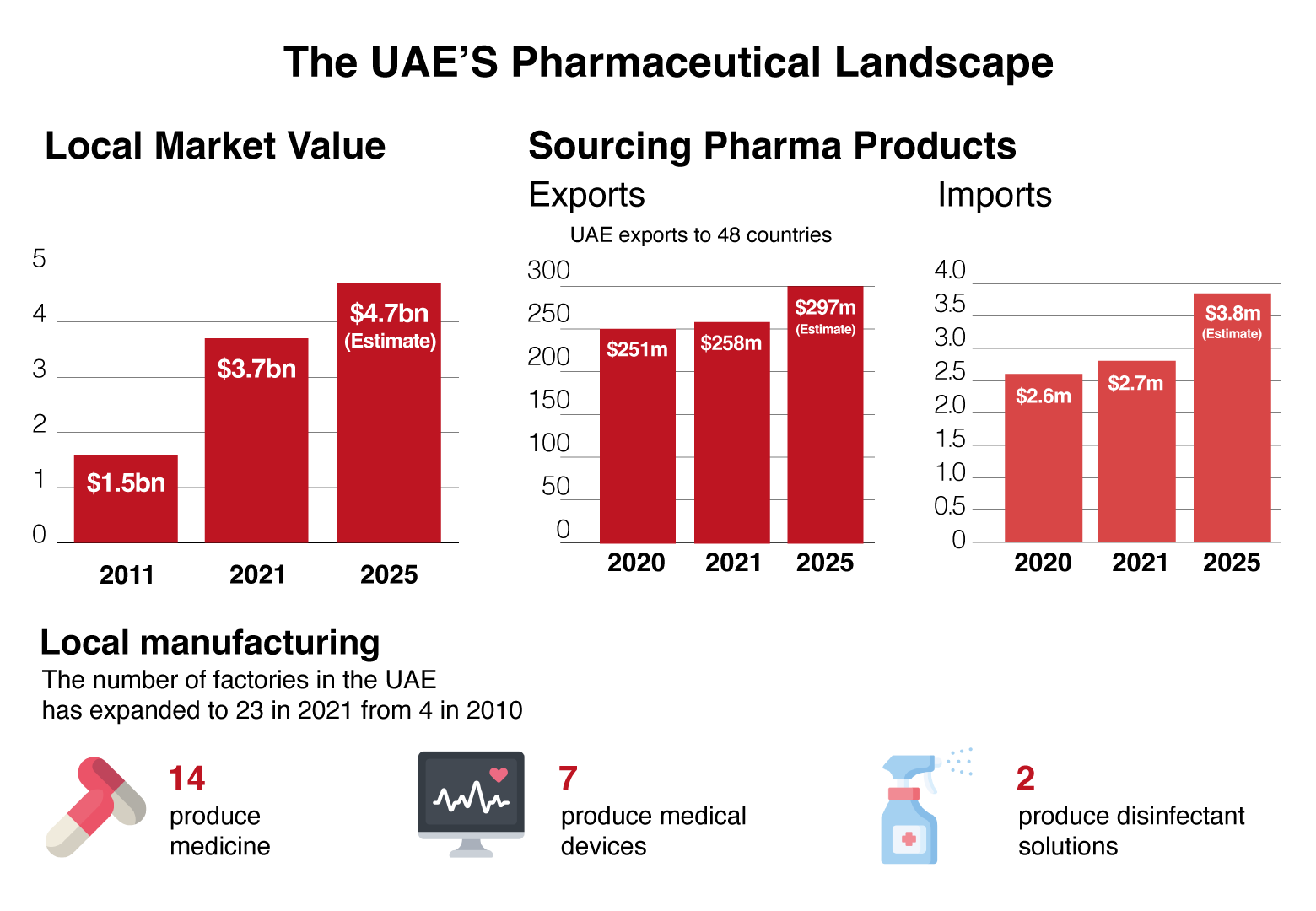 Besides, facts and several investigations had shown how this is a fruitful land for investments and projects:
According to Peter Pitts, a former FDA associate commissioner and president of the Centre for Medicine in the Public Interest (a New York-based non-profit think tank), everything indicates the UAE has become an emerging force in the biopharma area. "I can see the Emirates becoming not just a regional hub for this kind of research, but an international center," he said1.
Increase in funding and revolutionary initiatives have led to astonishing growth of the UAE healthcare market. To further streamline its process, the country's last year's agenda, Vision 21, focused on developing world-class healthcare infrastructure. Personalized medicine is one of the novel therapeutic approaches that researchers and doctors in the country are focusing on the most, due to the increased prevalence of non-communicable diseases such as diabetes and cancer2.
So, how couldn't it be logical to join on a moment when both life-sciences and the Middle East are evolving exponentially? We are talking about a region where people built a city from scratch in the middle of the desert!
Admired by its gradual social evolution in recent years and visionary economics, we leaped and signed up for the mission of making the UAE one of the world leaders in the life-science sector.
See also: Infusion 51a Joins the Overseas Conversation in the EMERGE GHI and PrecisionMed events in Dubai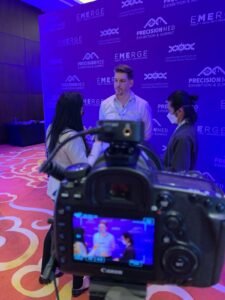 During our first trip, we attended a very important conference in our industry, the Dubai 2022 EMERGE GHI (Gulf, Health, Innovation) and PrecisionMed Exhibition and Summit. In words of the event Director, David Stradling, "the launch of this specialized event is very timely as healthcare providers across the GCC are making inroads into precision medicine, which have clearly positioned the region as a potential global hub for this rapidly emerging and transformative healthcare approach"3.
This was, no doubt, the "aha moment" during our first trip to Dubai. Being surrounded by so many experts in the field, knowing we are on the right path to disrupt life-sciences and actually be part of the change. It felt like the world conspired to get us there and all the previous steps revealed their purpuse.
Change isn't instant. Change is a process and we love being part of the everyday things that may not seem like much, but lay the foundation for the future.
Change isn't instant. Change is a process

—Jeff Stephens, Infusion 51a General Partner
Part III: The Plans
Now, we're more than excited to return very soon to Dubai, the City of Gold. We won't be going to just visit the country (nor did we the previous time). Our goal behind taking our company's message and mission to other latitudes is to actually blend, adapt, and be unified with the people.
It's amazing how similar our culture and ethos is to the people in Dubai: hard-working, ambitious and dedicated to service. It's an honor to learn so much from them. Their willingness to embrace us and make us feel welcome is absolutely humbling. We only hope that our team could be blessed and fortunate enough to spread some of our knowledge in this field. Inshallah.
We want to change the course of families that get involved with us and give life-changing opportunities to brilliant people regardless of their race, creed, or identity. 
We are actively seeking a female leader from this region, and we hope to build, under her leadership, a company valued over a billion USD, gaining unicorn status. 
Keep in mind: you don't have to be big to be big.
We align with investors who understand that true value is not measured just by returns —our purpose, and what truly matters, is not what we do but how we do it. There are a thousand routes to the same place.
Ready or not (and we know you are), Dubai, here we come! 
Sources
The National News. (2022). UAE 'primed to become a global hub' for life science research and innovation. [February 24]. [Online]. Available at: https://www.thenationalnews.com/uae/2022/02/24/uae-primed-to-become-a-global-hub-for-life-science-research-and-innovation/?outputType=amp
Duphat. (2021). Scenario of Precision Medicine in MENA Region. [August 18]. [Online]. Available at: https://duphat.ae/scenario-of-precision-medicine-in-mena-region/