2022 was -no news- a year of economic turmoil, with the global rise in inflation dwarfing all sectors and uncertainty pervading the near-term outlook. The Healthcare sector was not the exception. But, even with the expected lag that comes with the global tightening of the economy, there are many medical wins to celebrate. And, at Infusion 51a, we are here to sum them up for you.
Medical wins
The second trimester of 2022 saw major advancements in understanding COVID-19, allowing governments to put in place effective measures and bring transmission and fatalities under control.

After the coronavirus crisis exposed the depth of health inequalities, more pharmaceutical companies stepped up their efforts to make their products more accessible to low- and middle-income countries, according to the

2022 Access to Medicine Index.

Precision and targeted medicine added more victories to its tally:
AI consolidated as a go-to tool for accurate diagnosis and predictions, promising to contribute to preventing and detecting difficult-to-treat diseases.
Scientists continue to elevate the next generation of stem cell and gene therapies:
Health institutions are striving to make medical data more accessible and manageable across borders, intending to get countries to use this granular research data to create better health systems

1. With the support of governments and investors, 2023 appears to take medical IT integrations to the next level2.
Infusion 51 a's year at a glance: one for the books
From securing our expansion into the Middle East and consolidating investment networks abroad to launching international awareness campaigns, Infusion 51a says goodbye to one of its best years. 
Faces, Not Numbers – we launched a cancer awareness campaign in Dubai (UAE)
Based on the premise that "there is a person behind each diagnosis," #FacesNotNumbers is a campaign that seeks to humanize statistics by portraying the experiences of those affected by cancer in a unique way.
Last August, over 50 high school students in Dubai gathered to honor the journey of survivors and late patients of ages ranging from newborn babies to 50+ adults and everything in between. Watch our launching event in Dubai below!
We left our footprint in the Middle East
We joined the international conversation and became active players in the Middle East's efforts to position itself as an emerging hub for LifeSciences advancements. As part of our networking efforts, we participated in numerous events in the region, including:
The EMERGE GHI and PrecisionMed events in Dubai

The MENA Angel Investors Summit in Bahrain

The Healthcare Future Summit in Dubai

Abu Dhabi Finance Week 2022.

The 5th Annual Combined Gulf Cancer Conference in Sharjah.

Indo-Arab Conference in Medicine 2022, invited exclusively by his Excellency Ahmed Elmetwally.
See also: Why expanding to the Middle East?
We doubled our Due Diligence team to further strengthen our capacities.
We continued to impact and grow support spaces for our community of Glioblastoma patients and caregivers.
Set the ground for our highly awaited DemoDay in the UAE
We are organizing a Life Sciences Demo Day in the UAE to bring together a group of compelling investable companies from around the world, highlight innovative technology and project our potential as incubators. Pre-register here.
Vivacitas Oncology – The AR-67 keeps on demonstrating its potential to advance the standard of care for patients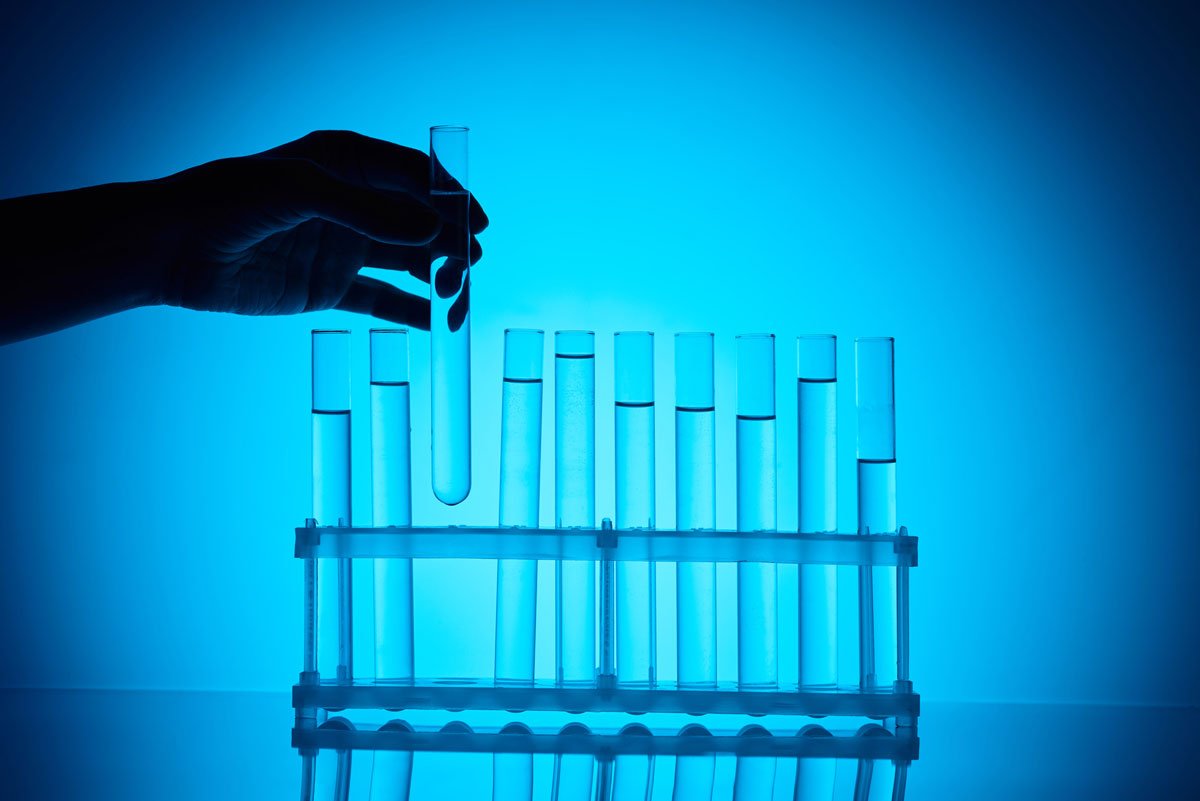 During 2022, Vivacitas Oncology presented their patented technology in renowned medical conferences and summits across the US, including: 2022 BIO CEO & Investor Conference, the 3rd Annual Glioblastoma Drug Development Summit, the Biotech Showcase Investor Conference and the 2022 SAPA Conference.
Also, our flag-ship portfolio company strengthened their advisory boards with world-class scientists: 
Neuro-Oncology Advisory Board:
Dr. Jai Grewal, MD from the Anderson Cancer Center.

Dr. Katherine Peters, MD, PhD, FAAN from Duke University.  

Dr. Volker W. Stieber, MD, from Novant Health Cancer Institute.

Dr. David Reardon, MD from Harvard University.
Solid Tumor Medical Advisory Board.
Dr. Gerard Blobe, MD, PhD, from Duke University



Pancreatic Medical Advisory Board.  
Dr. Erkut Borazanc, MD, from the the Virginia G. Piper Cancer Center
See also: All Vivacitas Press Releases here
Theralink Technologies continues enlightening the oncology community with the opportunities offered by proteomics
In March, Theralink signed a strategic collaboration with Avera Health (Avera), an integrated regional healthcare system that serves 300 locations across the Upper Midwest, to advance comprehensive molecular profiling and enable Avera Health's providers and patients to benefit from data-driven insights.
In July, the company reached yet another milestone by acquiring licenses for two new US patents relating to methods for treating breast, extending the current Theralink IP family that covers specific "predictive" biomarkers.
In November, Theralink Technologies became the only commercial Reverse Phase Protein Array laboratory in the United States with the College of American Pathologists (CAP) Accreditation for their Next Generation Proteomic services. Theralink is now both CLIA-certified and CAP-accredited.
In December, they presented two posters evaluating the potential use and utility of its novel RPPA (Reverse Phase Protein Array) technology at the San Antonio Breast Cancer Symposium (SABCS) in December 2022. 
Also, Theralink welcomed two new important additions during 2022: Dr. Mattia Cremona became the Director of its Biopharma Laboratory, and Faith Zaslavsky was appointed as President & Chief Operating Officer.
See also: All Theralink Press Releases here
What's on sight for 2023?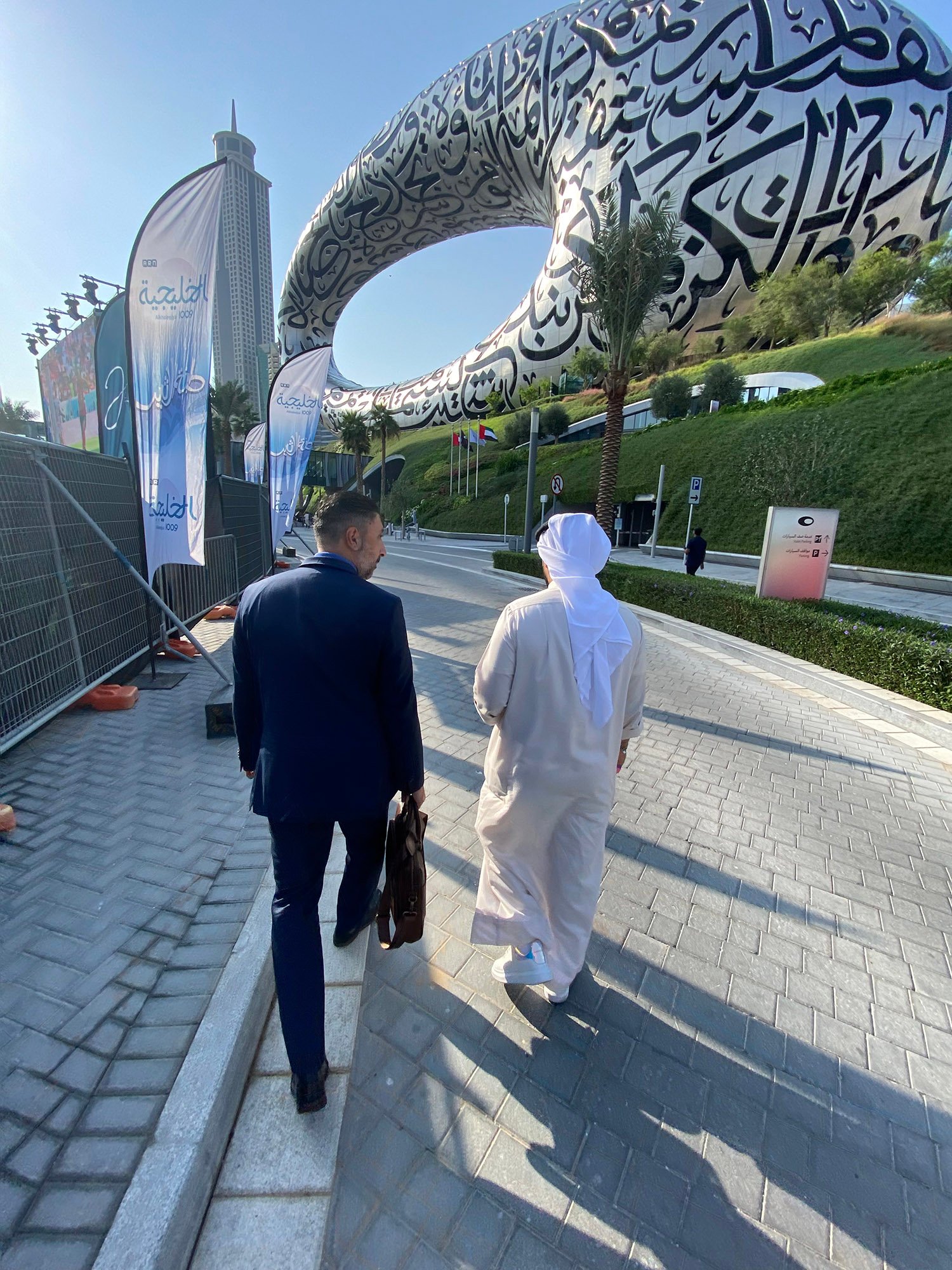 In May, Infusion 51a will exhibit at the PrecisionMed Exhibition and Summit and the EMERGE GHI,  the only dedicated events of their kind in the Middle East.
These co-located conferences gather the most exciting health-tech startups, the industry's most influential investors, and the smartest healthcare providers and practitioners in a focused environment to meet, learn, network, do business and uncover ground-breaking medical solutions and technologies.
Alliances with the Museum of the Future (Dubai, UAE)
After building a strong relationship with the Dubai Future Foundation during 2022, we have a handful of joint projects coming up.
Framed in the foundation's Content & Knowledge Dissemination initiative, we will conduct specialized talks and gather the world's most brilliant minds to share their insights and world-changing ideas. 
Listen to the latest Dubai Future talks here.
DemoDay – unique opportunity to shake the LifeSciences sector
We will host an exhibit at the Museum of the Future for companies to present themselves to an audience of investors, institutions, and the medical community. We expect to identify and invest in at least 6 assets/companies in the region. Pre-register here!
Other events
Arab Health – Global Medical Expo  – 30 Jan – 2 Feb 2023 at the Dubai World Trade Centre (Dubai, UAE)

The MedLab Middle East – 6 – 9 February 2023 at the Dubai World Trade Centre (Dubai, UAE)

University of Chicago Oncology Conference for Adults and Pediatrics  – 10 Mar 2023 

at the Grand Hyatt Abu Dhabi Hotel (Abu Dhabi, UAE)

The 28th session of the Conference of the Parties (COP 28), UN Climate Change Conference, will take place in the United Arab Emirates from 30 November to 12 December 2023.
Sources
Juhn, E. Galvez, E. (2022). Incentivizing Data Sharing Among Health Plans, Hospitals, and Providers to Improve Quality. AJMC.  [December 6]. [Online]. Available at: https://www.ajmc.com/view/incentivizing-data-sharing-among-health-plans-hospitals-and-providers-to-improve-quality
Nazarov, V. (2022). Interoperability in Healthcare IT: Medical System Integration and Compatibility Guide. Tateeda. [October 7]. [Online]. Available at: https://tateeda.com/blog/interoperability-in-healthcare-it-medical-system-integration-and-compatibility-guide