A disruptive campaign to remember that,behind every cancer statistic,there is a human story.
A disruptive campaign to remember that, behind every cancer statistic, there is a human story.
Based on the premise "there is a person behind each diagnosis," the #FacesNotNumbers campaign seeks to humanize statistics through thoughtful narratives faithfully portraying cancer patients, family members, and caregivers' experiences.
With a global approach, the campaign includes volunteers from all around the world and also addresses how cancer looks at every age, and in different social and economic contexts.
The launching campaign event took place last August 13th, 2022, in Dubai, where over 50 high school students volunteered to honor cancer survivors and late fighters alike.
The volunteers wore masks with numbers on them to represent how patients get invisibilized behind a digit. They marched around Kite Beach, Dubai Design District (D3), and City Walk (all city landmarks), holding banners displaying patients' stories, which surprised locals and tourists all along.
Do you want to be part of #FacesNotNumbers?
Just fill this form and we'll get in touch!
Our Launching Event in Dubai
Discover our campaign photos
Click on each picture to see it in high definition!
Get to know the full stories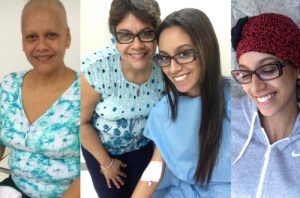 When a family member develops cancer, it affects the group as a whole: the trauma can either isolate individuals, who are dealing with their pain
Read More »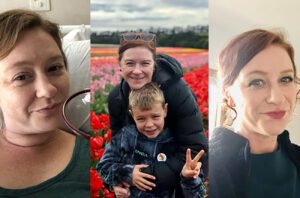 Maija Kumpulainen is the living proof of how you must not be blinded and discouraged by pessimist statistics. Discover the inspiring story of this Australian mother who beat the deadliest form of brain cancer, glioblastoma multiforme.
Read More »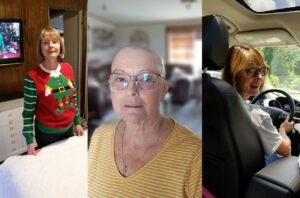 Carol Burkhart was diagnosed with Glioblastoma multiforme (grade IV), the deadliest form of brain cancer, during the early days of the coronavirus outbreak. For us, March 2020 represents the beginning of the pandemic; for her, the start of her cancer journey in the midst of an unprecedented world crisis.
Read More »